START EARNING POINTS WITH OUR NEW REWARDS PROGRAM
SHOP WITH MEAT ONLINE & EARN REWARD POINTS WITH EVERY PURCHASE
How do I join the Rewards Program?
To begin earning points immediately, simply place an order. Once you have placed your first order you will be able to login and view your points balance and transaction history. You are responsible for all activity on your account, so please be aware who has access to your login and password. All existing Meat Online customers are automatically enrolled in our new Rewards Program.
How do I earn points?
Earn points each time you purchase any product from the Meat Online store. 1 point is allocated for every $1 dollar spend.
How do I redeem points?
Two ways:
Points off purchase:
1. Points can be redeemed in the shopping cart at the point of sale
2. The minimum redeemable quantity will be 500 points ($5)
3. Only multiples of $5 will be able to be redeemed
4. The amount able to be redeemed will be limited to the value of the cart
5. Please note the actual points redeemed to reduce the purchase price won't be completed until we have processed your order and payment
OR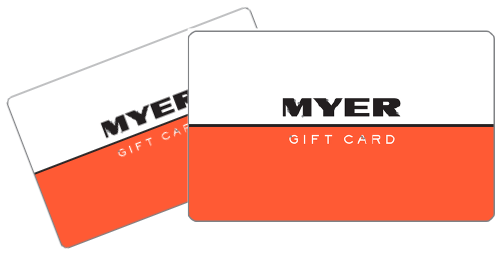 Myer e-gift voucher
1. Points redemption for e-gift voucher can be requested at the time of checkout or by logging into your account and submitting a request through the Rewards Program tab
2. The minimum redeemable quantity will be 5000 points ($50)
3. Only multiples of $50 will be able to be redeemed, to a maximum of $250 in any one claim
4. E-gift voucher are issued by entering a valid email address for distribution – this email address will not be used for any other purpose than to send the e-gift voucher
Rewards Program Terms and Conditions
The Meat Online Rewards Program is operated wholly by Meat Online Pty Ltd. By participating in the reward program you agree to these Terms and Conditions.
We may discontinue our Rewards Program at any time at our sole discretion with no liability to you, the customer.
We may change or add to the terms and conditions of this Rewards Program (including the number of points allocated to each purchase and how they are earned and redeemed) at our discretion. An updated version will be published on our website. Your continued participation will deem your acceptance of these changes.
Customers can opt out of the program at any time by clicking the "leave now and stop saving" option in the my account page. Customers can rejoin at any time.
Any questions or feedback please contact us on
rewards@meatonline.com.au or 1300 59 69 39